Web design is constantly changing for the better (and sometimes for the worse). As design tools become more versatile and design platforms more flexible, new functional and aesthetic web design trends arise. The best of these ideas tend to be recycled or replicated across the web.
Let's examine four web design trends that are on the rise in 2017, and pick apart one stinker.
---
Hero Images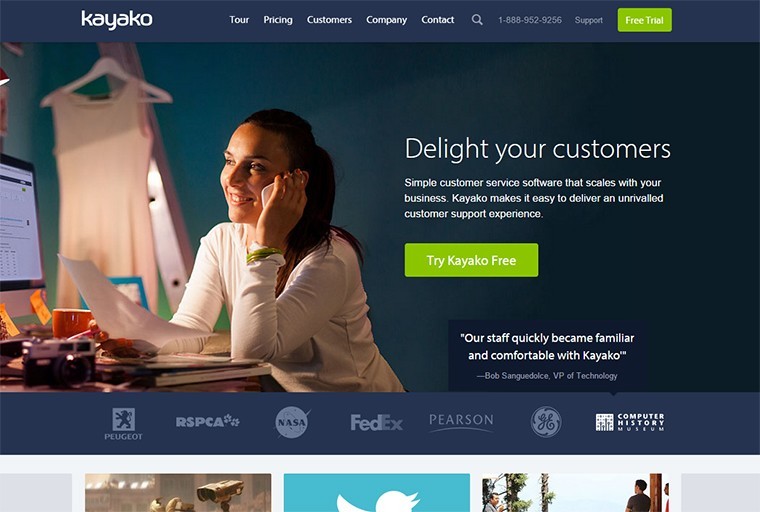 Catching the user's eye and attention immediately is a big reason that hero images have become so popular in web design. In many layouts the hero image exists above the scroll and is followed by bands of information or a card based layout. With the proliferation of higher bandwidth and better data compression, high definition hero images have also become increasingly popular.
Animation
Animation as a web design trend is a broad category that encompasses many ways in which animation might be used to enhance a website. Animations can make a website more entertaining and visually engaging. Smaller animated flourishes like loading animations and hover animations can enhance the feeling of interactivity within the site while larger scale animation throughout a website can be a great storytelling tool.
Illustration
Illustrative elements in place of traditional photographic websites is on the rise in web design. Illustration can give a website a more personal "hand made" feel, and some users find illustrations more relatable than photography elements, especially stock photography.
Bold Color/Typography
Designers have had some constraints lifted when it comes to typography thanks to technology like web fonts. Because of this there is has been a pretty dramatic shift in how type is being utilized in websites. At the same time, brands are becoming far more bold with their use of color. These two elements are coming together and designers are utilizing the two together to create websites where color and typography are the stars.
Cinemagraphs (The Stinker)
Cinemagraphs are one of the hottest web trends of the moment…and also a fad. Cinemagraphs offer the benefits of photography coupled with the eye catching movement of video. As bandwidth increases and compression technology continues to improve the cinemagraph will be eclipsed by the use of true full motion video when possible. Cinemagraphs are cool and new but will not be a lasting web trend.
It's important for web designers to utilize new design trends because they serve the user or truly enhance the website. Don't fall into the trap of using design trends simply because they are "hip". Trends are simply tools in a designer's toolbox that should be used to enhance the overall usability of a website.
What do you think of these web design trends? Are they effective design tools or passing fads? Leave a comment below!